How You Can Determine Whether Or Not A Free Audit Solicitation Email Is Legitimate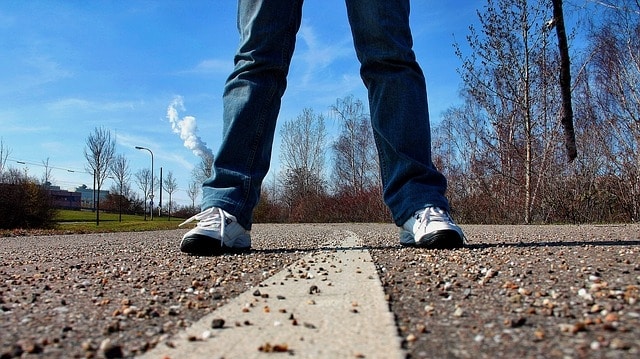 It can be difficult to determine whether or not a 'no obligation' audit email is really legitimate. Our SEO firm in Houston is here to provide you with some tips on how scams can be identified and how you can get free basic website audit information on your own.
We had a small business client of ours forward one of their emails, asking us whether they should accept a no-obligation audit.
We definitely stand behind all of our work, so I don't have any issues when a client of ours wants to use reports or tools from other firms to find out how their websites are stacking up to their competitors.
However, in this case, when I saw the email I immediately thought, "no don't don't it!" So why is that? Because it was a scam/spam-type of email.
I receive these kinds of emails from my clients regularly, so I was thinking it would be a good idea to break down how fast you can recognize a scam email. Also, I will be showing you how easy it is to find the audit report information you are looking for on your own, through using the Search Console.
The 'No Obligation' Free Audit Scam
The email looks like it is coming from a real individual: John Doe, Marketing Consultant. He tells my client that there are tons of errors on his website and that they can all be fixed by the consultant's large design team.
There are three easy clues in the email that can help you spot that this is really a scam and not legitimate:
Clue No. 1: Gmail "from" address
Here is a dead giveaway: The last name of Doe doesn't match with the Gmail address, which is something you should take note of immediately.
If John was really a marketing consultant professional, then instead of using a Gmail address he would have a domain name of his own.
Clue No. 2 Domain name within the salutation
Their email is addressed impersonally to "business owner of [domain name]." Also, the To: field has the email address that is listed on their website instead of my client's name. What that means is the scam artist is sending bulk emails to addresses that bots have scraped from various websites.
Clue No. 3: Lacking in any other credible or identifiable information
There is no information on what firm John works with, and there is no website link or phone number or any other information.
How You Can Find Free Audit Information On Your Own From Google
A lot of the information that the "no obligation" audit promises to you is available – with no strings attached and absolutely free – right from the Google Search Console.
So many of the small business clients that we work with either don't understand how Google Search Console works or are unaware that it exists. Search Console is officially a free service that Google offers that helps you maintain and monitor the presence of your website within the Google search results.
So you don't need to have anyone give you an audit report since Google gives it to you directly. Search Console offers plenty of information on how your website is viewed by the search engine – from issues on meta and title description tags to 404-page errors and malware that "Google has found.
In order to find this information, you need to do the following:
Step 1: Go to the Google Search Console and verify your website there
You need to verify your website first before this information can be accessed. You can verify your website within Search Console in just a couple of minutes if you have your Google Analytics admin login. The help pages for Google Search Console have a video and instructions for you to follow.
Step 2: Review all relevant reports
After logging into the Google Search Console, do a bit of exploring. For any small manufacturing clients working with my SEO firm Houston, Huff Industrial Marketing, we offer a custom monthly dashboard and it includes Search Console information pertaining to indexing status, site health, and other important information.
Improving HTML For Search Appearance
When you're provided with these reports they will generally tell if you have an issue with your titles or meta description tags and if those tags are too long or too short and when you have duplicate tags or tags that are missing.
Special Note: You'll need to understand that those reports are generated by spiders and they're unable to tell if your title tags are not optimized properly. These spiders can see if there is a description or title and the character count they have but it can't tell you if those tags are optimized or if they have the right keywords in them. As an example, in one instance the spiders indicated that there were no problems and yet there were numerous issues with the tags. In this example, they had 'Company Name – Home'. Get the online marketing Houston help you need with a professional SEO expert.
Manual Actions For Search Traffic
If Google finds that you're doing something that breaches their rules they will contact you in some instances and let you know. Usually, if you're using whitehat techniques this won't be an issue but it is something you should keep a check on just in case.
Mobile Friendliness For Search Traffic
This is how you find out how well optimized your site is for mobile. If there are any errors with usability then Google reports it here. Mobile is an increasingly important factor for search engine rankings. If you need help with your online marketing Houston, call us.
Index Status With Google
This is where you come to find how many pages Google has indexed of your site. Unless you're adding or removing lots of pages every month then this will usually stay flatlined. If you suddenly have any decrease in the pages that are indexed then it could be an indication that there are some problems somewhere.
Crawl Errors
Here you will find if you have any 404 error pages or pages that are not found. It's not uncommon that a scammer will contact you saying they can fix your 404 errors but you can easily check to see if you're having any problems from this report by Google. In most cases, if you have a new page to replace one that's being removed, you should do a permanent redirect but if you don't then, of course, having a 404 page is correct.
404 errors will not have any direct effect on your search engine rankings but if you are not sure how to make redirects or to fix inbound links, then it's recommended that you work with an SEO expert who can walk you through the process or do it for you.
Sitemap
On this report, we want to know if Google is showing any warnings or indicating that certain pages can't be crawled. Once you see a warning from Google on this matter you should work with a quality SEO person who can help you to walk through the process of fixing it. Sometimes these issues can be a bit tricky and for that reason, they require advanced knowledge.
One example of a client for whom we did a site-wide audit, had warnings from Google about 403 errors. The programmer found that the hosting company had added some code to the .htaccess file. The code was the problem as it was blocking scrapers and spiders including those from Google.
Security
If your site has any type of malware this is where Google will report that information. It's extremely necessary to keep wordpress plugins and its basic installation up-to-date to prevent malware from easily being able to find its way on your site.
Tip: It's necessary to keep your login information private. When someone contacts you offering to give a free audit that has no obligation to it, they will still need your login and your password. If you don't know this person it's a risk to give them that information.
Once someone has the information to access your Google Analytics or your website, it's extremely easy for that person to do things that they shouldn't do. For this reason, it's highly recommended that you only give that information to someone you truly trust. Otherwise, they could do anything from putting malware on your site to even removing your access to your own website.
They could set things up so that they're able to use your site for spamming and other things that might be difficult to recover from. If you do have to give them access, make it restricted or limited access and give them a separate login while maintaining your own with full administrative rights.
Conclusion
For a small startup or one man show, it can often be quite difficult to know if an offer to give a free audit for your website is legitimate or not. Very often you're busy with other aspects of your business and if you get an email saying there are problems on your website then, of course, you're going to worry about it. But before you jump the gun and respond, take the time to look the email over and see if it's professional and if they provide you with direct contact information. If you have even the slightest concern then you should not have any contact with that company or respond to the email.
Contact or call SEO Houston Pros today if you have any more questions regarding the free audit email you have received. Keep in mind that although you are provided with tools to run a very limited audit on your website, we are able to address every facet of your website and provide a well-rounded audit and an appropriate plan of action to increase your online exposure.