Google Fined An Astounding $2.7 Billion By The EU For Manipulating Searches
The European Union has fined Google a record $2.7 billion (2.4 billion in euros) fine for skewing search results in favor of Google's own shopping site. But that may be only a fraction of the ultimate costs of the EU's demand for Google to cease and desist.
Although Google has plenty of cash to keep it afloat, it may lose much more than the $2.7 billion due to a potential loss of ad revenue along with a regulatory backlash against Google's other services, including restaurant reviews, maps, and more. This, in addition to the EU's threats for more penalties.
The decision, brought by Margrethe Vestager, the EU's antitrust chief, brings a 7-year investigation to an end. The investigation came in the wake of accusations from both small websites and well-known sites like News Corp., Microsoft, and Springer SE. While politicians in Europe have called for sanctions against Google, or even demand that it be broken up, U.S. critics challenge the accusations by claiming that EU regulators are deliberately targeting successful American companies.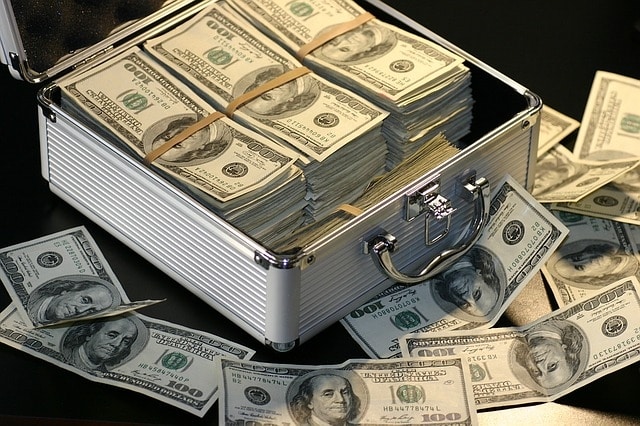 A binding order from the EU demands that Alphabet Inc., Google's parent company, must "stop its illegal conduct" and start giving equal treatment to competing price-comparison services, and notify the EU of its plans to do so within 60 days. It's up to Google how it wants to accomplish this.
The ultimatum was issued by Vestager, imposing a 90-day deadline to incorporate the changes and give smaller price-comparison competitors a chance against the Google shopping ads that appear alongside search results. The EU states that it plans to monitor Google over the next five years and "may impose stiffer fines in the future" up to 5 percent of Google's daily revenue if the demands aren't met.
Kent Walker, Google's general counsel, shared that the company disagrees with the EU's findings and may decide to seek an appeal.
According to the EU, Google has promoted its own comparison-shopping service as far back as 2008, putting its own services at the top of search engine results when shopping for a new item. Comparison-shopping rivals only have results popping up on page four, putting them at a distinct disadvantage, since the first page garners 95 percent of all clicks.
A lawyer at the Parisian Firm Simmons & Simmons declares that it's normal for a private company to favor its own services. But the EU's decision imparts obligations to Google that one might expect for a water or power company. Such companies were once considered a state monopoly.
The fines levied on Tuesday may only be the first in a series of heavy penalties aimed at Google by EU antitrust committees. This comes at a difficult time for Google, which is already fighting for its Android phone software and its AdSense internet advertising service. Vestager hinted that she may also look into Google's travel, maps, and restaurant reviews, which have also engendered complaints.
In spite of the recent record-breaking penalty, Google is unlikely to be fazed by the $2.7 billion fine when it holds a cache of $90 billion. More concerning is the way EU regulators are trying to force Google to change its online shopping search results, one of the biggest revenue sources for the internet giant, and one of the greatest weapons in its arsenal of online competitors.
At SEO Houston Pros our SEO Experts in Houston confirm that although this ordeal with Google may seem like a bump in the road, we have addressed similar issues in the past. We take pride in keeping ourselves ahead of the curve and by doing so are able to keep ourselves up-to-date on all new algorithm changes. More importantly, SEO Houston Pros spends rigorous hours studying those changes brought to Google's search engine platform.
We at SEO Houston Pros are incapable of taking on every client, as we only work with 1 client per niche in any given area, but to see if you are a good fit for our services, contact us now by filling out our contact form, or to expedite the process for consideration fill out our discovery application to see if your business qualifies for our service, and one of our executive SEO architects will be back with you promptly.