Comprehensive Guide To Private Blog Networks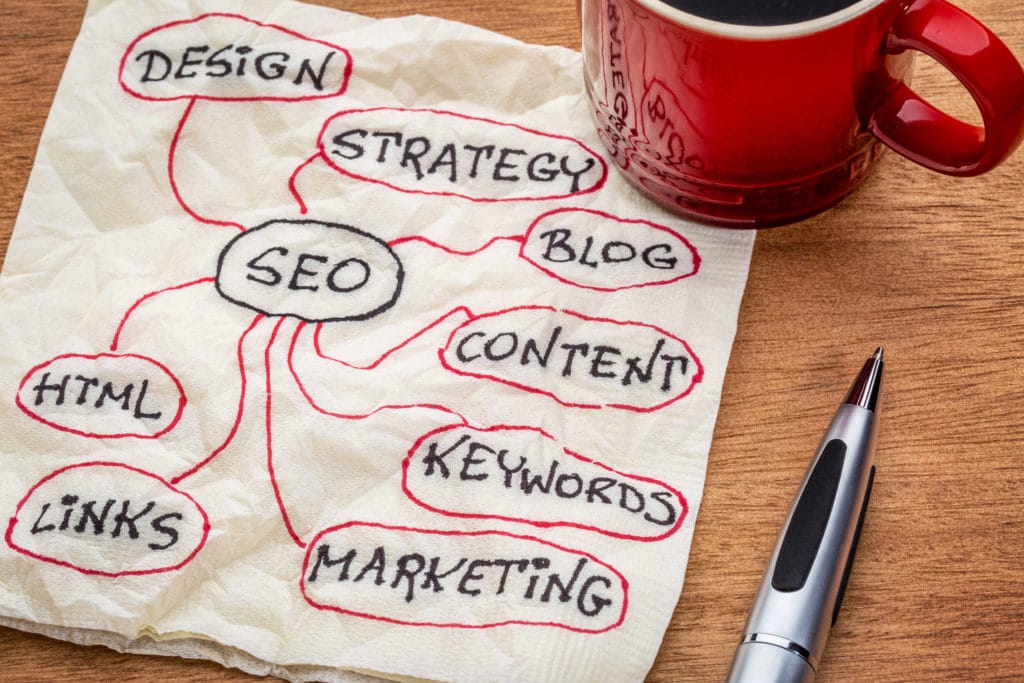 In this comprehensive guide, we will be taking a very close look at private blog networks.
Beginning with the absolute basics, we will guide you through the process of how to set up, use, and manage a private blog network in 2019
With thousands of words of step-by-step training, even advanced and intermediate SEO can learn something new from our guide.
Let's get started.
What is a Private Blog Network?
A Private Blog Network (PBN) refers to a network of authoritative, established websites that are used for building backlinks to your money website(s) to rank higher within the major search engines like Google.
A money website is s site you are intending on ranking. It is the one that will earn money for you. These sites are also sometimes referred to as the client website.
PBSNS is short for a PBN Site, which refers to a website that is part of a private blog network.
There is one very important detail to note, which is each of the individual PBN websites is not linked in any way to each other. The concept behind a private blog network is these websites appear to be unrelated to one another, so that links appear to be natural ones, instead of somebody linking to their own websites from other websites that they own.
Is this against Google's guidelines?
Yes, absolutely.
The only time that Google will tell you exactly what you need to do to rank is when they advise you to use Google AdWords. However, for ranking in the organic results, Google is the worst possible source for information.
If I were them I would do the same thing. Why tell people how to rank for free, when instead you can earn over $40 billion a year from your ad revenues?
Does this work?
If it did not work, then I am sure that Google would not be trying to target PBNs and trying to scare people away from using this strategy.
Yes, it is basically just a scare tactic, but there are people still continuing to build networks and are ranking just as easily as they ever have.
Why does this work?
The top ranking factor is links.
When Matt Cutts was asked about backlink relevancy being excluded from the algorithm, he replied that although there is lots of spam and some noise, it turns out that backlinks are still a very big win when it comes to the quality of the organic search results.
What makes the strategy so effective is that the websites that make up a PBN are considered to be authoritative by Google. You are not getting links from a spammy, untrustworthy site, or a brand new one. Instead, you are getting backlinks from a popular website that is loved by Google's algorithm.
Here is an illustrative example to help you understand how it works.
In 2011 there was an initiative that was launched to help clean up Chicago's streets. They set up a website under the name of cleanchicagostreets.com.
This initiative got a lot of publicity. It was featured on local news websites and local government websites.
Enough money and publicity were raised to follow through with the plan. They did so within one year.
Now that they no longer need the website, it has become an unnecessary cost to renew their domain and hosting. So they just let it expire.
The domain has links from local news websites and local government websites. And because the site has links from highly trustworthy websites, Google assumes this is a trustworthy website as well.
Fast forward to the present, and this domain is found by an SEO. The person can look up the site's metrics to see how authoritative and trustworthy it is perceived to be, and the buy it from a domain registrar and use it as part of their PBN.
That is basically how domains are located.
Every day, 30,000 to 50,000 domains expire, with many of them having good metrics to use as a PBN site.
Introducing Metrics
There are four major metrics that can be used to measure domains. All of them can be used at the same time, however often 1 or 2 is sufficient.
They are:
Citation Flow (CF) by Majestic.com
Trust Flow (TF) by Majestic.com
Page Authority (PA) by Moz.com
Domain Authority (DA) by Moz.com
I don't have enough technical knowledge to know exactly how they all work. However, here are the basics:
CF measures the power of a website's links
TF measure the authority and trustworthiness of a website's links.
PA measures how authoritative one page on a site is, based on its links. It is influenced as well by the website's DA.
DA measures the authority of the entire domain, based on its links.
The following is a quick guide on what you should look for:
CF – 15+
TF – 13+
DA – 18+
I have purchased weaker domains than this many times, but it is the general guideline that I try to follow. You don't have to worry about following this guide exactly.
The metrics represent the domain's power that you are reviewing. However, there are a couple of more things that you should check before you buy a domain.
Referring Domains – This metric shows how many websites are linking to the domain that you are researching. Anything over 30 will be good enough.
Backlinks – This is how many links that a website has. If a website links to another site 2 times, that is 3 backlinks but just 1 referring domain. So be sure to check them before you buy a domain.
Anchor Text – The text that is used by people when linking to their website. See if a brand name is contained (which is normal), but avoid sites that heavily target keywords or have large brand names frequently associated with selling counterfeit goods, and some other obvious things such as adult-themed or viagra.
Metrics Checking Tool I recommend:
Ahrefs – Biggest and more reliable live backlinks index.
The only important metrics in 2019
Is Domain Authority BS? Is Trust Flow BS? Those comments have been trending within our community for quite some tie now, but who can you believe?
The real answer is:
What Google thinks is all that matters. Not Ahrefs, Mox, Majestic or anybody else.
From the time that Google announced that they didn't have any plans to do more updates to PageRank, there hasn't been any way of knowing precisely how domain quality is measured by Google.
This is where the metrics above come into play. They are not ideal, but they are third-party algorithms that measure domain quality, that are based on the tool's theories of what Google considers to be important.
At times they provide great analysis, while at other times they are inaccurate.
Manually checking the backlinks is the most important thing you need to do. If the backlinks come from mainly directory listings, thousands of different blog comments, Chinese anchor text, or an automated backlink building tool, then that is not a good domain.
To take things further, the following is break down of metric checking:
Do the metrics meet your requirements?
(If no) Are there any links coming from super authority domains. Those may be worth buying anyway sometimes. I.e. BBC.co.uk backlinks
(If yes) Are the site's backlinks low quality or spammy?
(If no) Is it indicated by the Wayback Machine that the domain was used for spam?
Using the Wayback Machine enables you to see precisely how the website looked in the past so that you can verify whether it has been used for spam.
Where To Locate Domains
Knowing what you should look for in a domain is just one part of the game. You also need to know where you can find them.
Before we discuss that, it is important for you to understand the kinds of domains that can be found.
Expiring Vs Expired Domains
Expired Domain – This is a domain that has been fully dropped and can be registered at any registrar at the standard registration cost for a domain.
Expiring Domain – This is a domain that has reached its expiration date but the registrar has held onto for selling or auctioning off. Those domains retain their age. So, for example, if the domain was registered 5 years ago by its previous owners, then it is still considered to be a domain that has been registered for 5 years.
There isn't any conclusive data on which kind of domain does better. There are some individuals who think that more power is provided by expiring domains. However, many of them are biased due to the fact that they sell expiring domains.
The only thing that I can tell you for sure is that both kinds of work. However, you are a lot more likely to find an expiring domain that has high metrics, than you are an expired one. However, you will also have to pay for that privilege.
In terms of finding domains, there are several different strategies that can be used;
Locate a broker – Easy
Scraping – Not viable any longer
Auctions – Easy and Time-Consuming
Backordering – Advance and Time-Consuming
1. Find a Broker
The following are several broker websites that you can purchase domains from, either in bulk or 1 at a time.
Note that I haven't used all of the brokers myself, but I've at least heard some good things about them from others.
TBSolutions
HighPADomains
PureQualityDomains
Lion Zeal Market Place – join this 4,000+ person FB group for purchasing and selling SEO-related items
2. Use Auction Websites
Most people used to purchase domains from auctions before scraping became popular. They are expiring domains that keep their age since the registrar is selling the domain off because the owner did not renew it.
Usually, you can find domains that are more powerful at auctions compared to scraping since the dropped (expired) domains are picked up quickly by the competition – if they are not bought already during the auction stages. The drawback to auction is you have to pay extra in order to get first dibs.
The following are some auction sites that you can check out:
NameCheap Auctions – Has thousands of domains available in its marketplace
GoDaddy Auctions – In the past was THE place for purchasing PBN domains
NameJet – Good potential for finding high-quality domains
3. Backordering
The last strategy for buying domains is the most advanced one. However, for the cost, it is the best domains that you can buy.
A back ordering company is a service that you pay to grab a domain for you as soon as its registration is dropped.
We discussed this early when we said that whenever a domain expires it actually does not expire. The registrar frequently keeps it, sometimes it is sold or auctioned, and usually isn't dropped for about 2 months.
Scraping tools look for really old websites and try to purchase domains that are missed by individuals who are back ordering. However, the advent of selling and scraping domains as a type of business, and with the industry buying millions of dollars in domains each year, it is really hard to scrape high-quality domains these days.
However, with backorder, you can ask for domains that are expired but not yet dropped by using a backorder service. They check repeated to see if a domain may be registered yet. When it can be, they will try registering it for you. That is referred to as drop-catching.
How successful you are will depend on your competition ultimately. If everybody is attempting to get the domain, you might miss out. Also, some of these services are of high quality than others.
In order to increase your odds, it is possible to use multiple services to backorder, depending on how much you want a certain domain.
If somebody else has back ordered a domain using the same service, and this service catches it, then it will go into auction between the other person and you – and that can get expensive.
The following are some of the top back ordering services you can use:
Pheenix
NameJet
SnapNames
DropCatch
Many of the services above will give you a pending delete list, which is a list of domains about to drop that can be back ordered.
The following are some links that can help you:
SnapNames
NameJet
Dynadot
ExpiredDomains
This strategy is for advanced users and is definitely not simple. Also, you will need to have some tools to check the metrics of the domains in the above list to check their quality. However, that is the way you should do if you want to buy the best-expired domains.
Important Things To Be Aware Of When Buying Domains
The first word of PBN is Private.
You cannot hide from Google, and you will need them to crawl your websites in order to see the links and then pass the power on. However, you do need to ensure that there are no associated between your websites. They need to appear to be independently owned.
Whenever you are purchasing domains, that means you should mix up your registration dates and domain registrars. Don't purchase from the same one all of the time. And don't have your information and name in Whois on all of your domains.
You can try out the following domain registrars:
GoDaddy (beware of expensive renewal fees)
Dynadot (they show your name even when you buy whois protection)
Name
Internet.bs
NameCheap
How To Find Hosting For Your Domains
Once you have a domain(s) in your possession, hosting will need to be set up so that your websites can go live.
In order to avoid Google (or anybody else) knowing that you own all of the websites, they each need to be placed on different hosting accounts.
If you host them all on the same server, then it will be obvious that they are associated with one another.
The need for having separate hosting providers is what fueled the popularity of using SEO hosting services.
However, the problem that "SEO hosts" have is most of them come with footprints that show all of them are the same provider.
The best thing that you can do is hide them all in plain sight.
The way to do that is to use popular hosting services that real websites use.
The following are some examples:
Incapsula
CloudFlare
Amazon Web Services (technical)
DigitalOcean (technical)
HawkHost
GreenGeeks
HostGator
BlueHost
ASmallOrange
Premium Shared Hosts
When compared to cheap shared hosts or SEO hosts, most of them are expensive, but it is worth it to reduce the risk of losing your entire PBN network.
Fortunately, there is a less expensive option that is available.
My friend Kevin has purchased reseller accounts from all of the leading shared hosting companies and will host all of your PBN websites on them at a much lower rate (starting at just $1.82/month per website).
Learn more about the services offered by Kevin here
There are costs associated with getting all of this setup, and for beginners can be scary. However, the overall ROI to having top rankings for multiple websites can justify the costs easily.
Later in this guide, I will be covering clustering, which is an advanced strategy. That will enable you to host multiple PBN websites on the same hosting account without any risk. However, you can only do this if it is allowed by your hosting plan. So be sure to purchase packages that allow MySQL databases and multiple domains.
For now, just realize that the safest method is to just host 1 website on each host, and to always use high-quality hosts.
Call us or contact us today for your free consultation. Visit our blog for more related articles on how to execute the best SEO in Houston!