Introduction
Oh, the wonders of the digital age! Everyone's connected, everything's instant, and everyone's an information traveler in this vast vortex of online resources. How does your website not get lost and stand out to your potential audience? The answer is SEO (Search Engine Optimization). SEO, the unseen commander, silently dictates the traffic on the online highway. It's the quiet force that can place your website in prime digital real estate spots- the first page of search results. Think of it as your website's visibility cloak, wrapping your site with the magical ability to appear amid the ceaseless sea of search results.
Now, let's dive into the secret sauce that cooks up excellent SEO.
The Fundamentals of SEO
When it comes to SEO, two main layers collectively pave the way for greater visibility – On-Page SEO and Off-Page SEO.
What is On-Page SEO?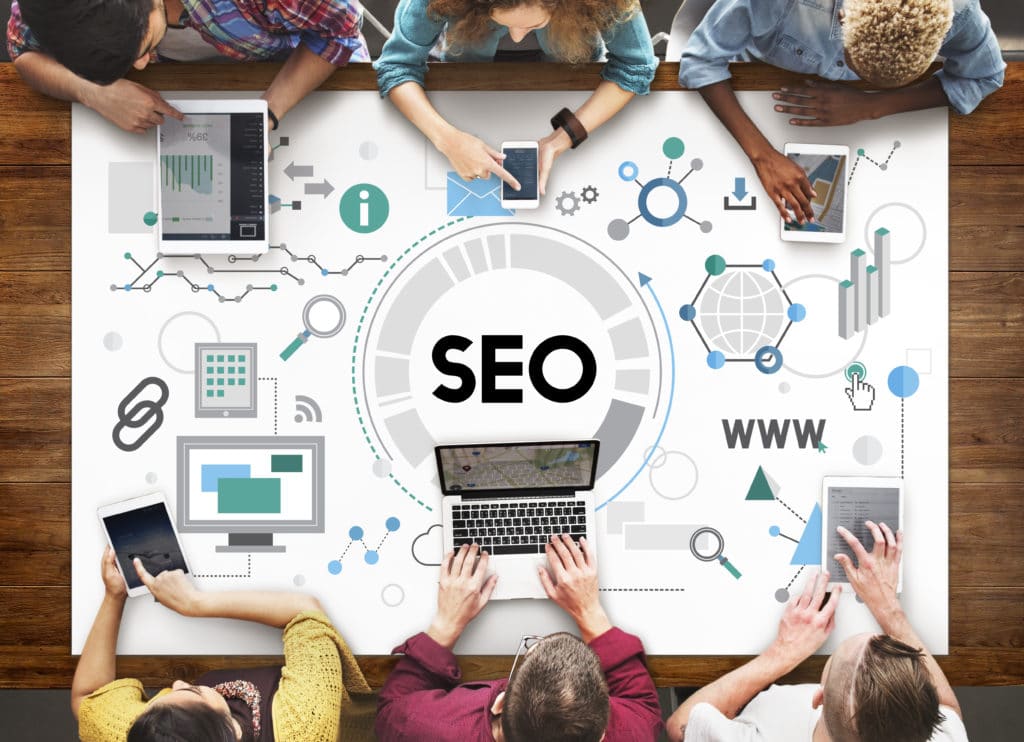 Picture your favorite coffee shop. The things that make you go back every time – the aroma, the menu, the ambience, the service – are its On-Page elements. Similarly, On-Page SEO revolves around the elements in your website that you can control, boost, and align with user queries and Google's algorithm. On-page SEO elements include content optimization and keyword optimization.
Content is king, they say. For websites, this couldn't be more true. Ensuring your content provides value, engages readers, and seamlessly includes the right keywords can significantly improve your website's visibility. Need help in understanding how keyword optimization can enhance your SEO game? Our blog on the importance of keyword optimization can make things clearer.
What is Off-Page SEO?
Our coffee shop's reputation depends on things beyond its four walls too. Recommendations from loyal customers, reviews on food blogs, word of mouth, each of these contribute off-page to the coffee shop's popularity. In the digital world, this is Off-Page SEO. It's the part of the SEO pie that includes link building, social signals, and local SEO. Off-page SEO builds up your website's reputation, beyond just its own structure and content.
In the SEO world, links are the currency of trust. A website with good quality backlinks – links from other reputable websites pointing to it, is like a coffee shop being suggested by locals as well as renowned food critics! Our article on advanced link-building offers deep insights into crafting a successful backlink strategy for boosting website visibility.
More about this exciting world of SEO on the SEO Starter Guide. With the right strategies, you can soon see your website move swiftly up the search engine rankings! So, let the SEO magic unfurl!
Key SEO Tools and Techniques
On our journey to understand the role SEO plays in website ranking, let's take a look at some of the trusty tools that SEO experts have in their digital toolkit. These instruments take the guesswork out of SEO and allow us to make strategic decisions based on data. They help us find the right keywords, understand our competition, and measure our success. To put it another way, they're like compasses guiding us through the vast forest of SEO. You can learn more about these crucial SEO tools in our comprehensive article explaining SEO tools.
Why Keyword Optimization is Critical in SEO
Keywords are the lighthouses that guide online searchers to your website's shores. By using the right keywords, your website can appear in front of the right people at the right time. Keyword optimization involves locating, analyzing, and using keywords in your content to drive targeted traffic to your website. Incorporating these keywords naturally and strategically in your content can be a game-changer when it comes to improving your SERP rankings. Still, curious? Check out our blog on finding keywords for SEO.
The Impact of Technical SEO on Website Ranking
As we delve deeper into the labyrinth of SEO, we encounter technical SEO, a highly important aspect that can significantly influence your website's ranking. This concerns non-content elements of your site, such as mobile SEO and page speed optimization. If your site loads quicker, is mobile-friendly, and easy to navigate, Google is more likely to rank it higher. It's akin to managing a restaurant– the better the service, the more customers you pull in.
Effective SEO Best Practices
Trust us when we say SEO is more of an art than a science. There are certain practices, like enhancing user experience, creating quality content, and implementing local SEO, that, when done right, can work wonders for your website visibility. Offering a great user experience, for instance, means providing them with relevant, engaging content, and a website that's easy to explore. And guess what? Our blog on SEO best practices can help shed more light on these.
Conclusion
As we conclude this enlightening journey, let's distill our understanding to its essence: SEO is like a lighthouse. Its light – your site's visibility, guides customers through the tempestuous ocean of search results to the safe harbor of your webpage. More visibility invites more organic traffic. More traffic begets higher conversion rates, culminating in the holy grail of business success – growth. So, as you ponder the importance of SEO for your digital properties, remember, every investment in SEO takes you closer to chart-topping website rankings.
As you continue to expand your understanding of SEO, this Beginner's Guide to SEO could be a useful companion. It explores numerous aspects about SEO in a simple and detailed manner, ideal for any person eager to learn. With proper SEO techniques in place, you'll soon realize the truth in the saying – SEO is, indeed, the magic wand that puts the spotlight on your website amid an otherwise dark, endless maze of online existences.
Ready to take the plunge into effective SEO? Contact us now for expert assistance or call us now for a detailed consultation. Don't forget to visit our blog for invaluable insights into the world of SEO and digital marketing. It's time to unlock your online potential!