12 Reasons For Implementing Quality SEO In Your Business
Today's business has to embrace the digital dispensation for it to thrive, and these demands knowing how to incorporate SEO and the benefits of such an implementation. SEO (Search Engine Optimization) is at the core of every website's visibility and searchability. However, not many businesses understand the other real value that this optimization offers.
Let's look at the below 12 reasons why search engine optimization is the secret to take a company's brand to the next level regardless of its size or industry.
1. Organic Search Is The Lead Source Of Website Traffic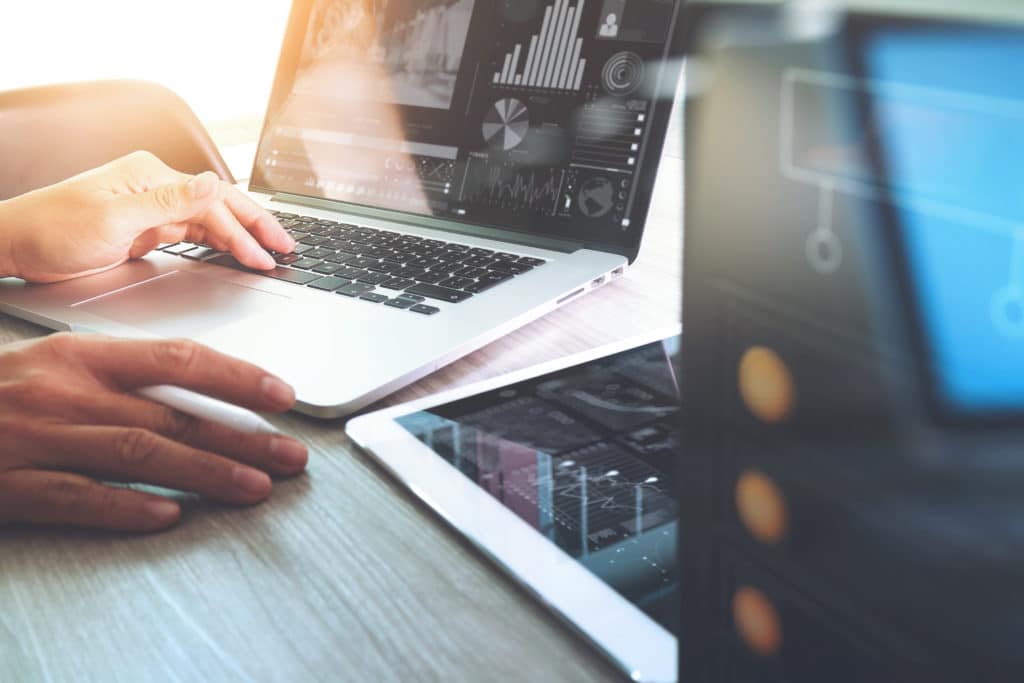 Organic searches should take precedence when it comes to a site's searchability. It influences the conversion funnel by improving the engagement between the buyer and seller. Furthermore, Google is the largest player when it comes to search engines, but that does not mean you overlook other players such as Bing, Yahoo, DuckDuckGo, Baidu, and Yandex, among others.
Every search engine in the market has a role to play in a brand's online visibility, even if Google owns 75% of the overall search market. You should priorities Google's SEO guidelines while also embracing those of the other search engines. The remaining 25% can impact your brand considerably.
Google is the leading search engine, and its official website is the most visited platform on the internet. It also is the most popular email provider with well over a billion users. It recently acquired YouTube, the biggest video content search platform, and the second biggest search engine.
2. SEO Builds Trust & Credibility
The first objective with implement any search engine optimization strategy is to consider the user experience. You must create a website that is not only beautiful with a clean presentation but one that is easy to navigate. That means users can find what they are searching for quickly, and this plays an essential role in build trust and credibility for your digital brand and properties.
You, however, should not expect to achieve this overnight. Your brand will accrue such recognition over time when you ensure that the following elements are factored into your SEO strategies:
Optimized on-page elements and content
Positive user behavior
Quality backlink profiles
Machine-learning signals
Attaining that authority will have a significant impact on your digital properties more than any other optimization tactic. You, nonetheless, will have to work on it because you cannot build trust and credibility overnight.
You should exercise patience, be committed, and put in enough effort to offer quality, valuable solutions to your target customers.
3. Good SEO Is The Embodiment Of Better User Experience
Many search optimizers are keen on achieving maximum visibility and getting organic rankings. However, few understand the role that user experience plays in getting there. Google has invested a lot in identifying and understanding favorable and unfavorable user experience. That is why meeting the cut set by Google requires doing things with the aim of creating a positive user experience.
Nearly every customer or consumer knows what they want when they do an online search. If they do not find it, then this creates a problem. If you offer a specific solution (product or service) online, then it must be searchable. That is how you will further your brand, and incorporate the necessary aspects of creating a positive user experience when doing SEO will work in your brand's favor.
4. Local SEO Translates Into Enhanced Engagement, Higher Traffic & Conversions
With mobile traffic growing exponentially, local searches have become a key part of the success of small and medium businesses. When doing local SEO, you are targeting specific regions to optimize the chances of your company or brand to be found quickly and easily. As such, you will be shortening the links that take you a step closer to getting and closing a transaction.
When doing local optimization, the focus will be on specific areas within your location and the neighboring regions. That way, you can send out your brand's messages at a localized level. You will achieve this by optimizing your brand's site, its content, backlinks, and citations. You also must invest in local listings that are relevant to your business, product, or service, as well as location.
5. SEO Impacts The Buying Cycle
If buyers are doing their research, then you are the seller should also invest in the same; to know their interests, concerns, problems, and how to solve them. You can leverage SEO to relay the message you want about your business or what you have to offer.
Get this right, and it will influence the buying cycle. It will increase your brand's visibility more so in segments where people need it; thus, it helps in creating reliable connections with your customers. In short, local SEO will enhance your brand's visibility allowing customers to find it.
6. SEO Best Practices Are Always Being Updated
SEO is an ever-changing process. Whatever you implement today will reach a threshold and lose its impact on matters of search optimization. That is why short-term engagement plays a lesser role in any effective SEO campaign. You must re-evaluate your strategies consistently over time so that you eliminate any redundancies.
Search engines are continually innovating and bettering their services with every new update they issue. That is why you need to monitor them for changes so that you are not only compliant but also able to stay ahead of the competition. You should watch out for algorithm updates that change continues to know how they can impact or benefit your brand.
7. SEO Helps You Understand The Online Environment
The interwebs evolve with every passing minute; thus, staying on top of the changes can be a challenge. Being abreast of the latest in SEO means staying current with the updates implemented for searches. You should know the online environment, which includes the tactics used by your competitors and other business across relevant industries to discover what will be beneficial to your company and brand regarding your SEO campaign.
8. It's Relatively Cheap
SEO costs money. However, it should not be a costly investment. In the grand scheme of things, search engine optimization should be relatively cheap. The payoff is often in furthering your brand and the business' bottom-line.
Do not view SEO from the angle of marketing costs. It is more or less investment with prospective ROI. It should be worth its weight in gold over the long run, but as long as you award it the significance and attention, it deserves.
9. SEO Is A Long-Term Strategy
A robust search engine optimization strategy can have an impact within the first year of its implementation and have an effect that lasts for several years. But that is subject to straying current with the latest trends.
Improvements must start with basic optimization tactics. That is how a website that does not have a boatload of intense SEO elements and improves on the basic best practices that include decent user experience and establishing credibility will attain a substantial ranking in search results.
Overall, good SEO is based on long-term strategies. The more time, effort, and a bit of money invested into doing SEO, the better and more prolonged the benefits for your business' website and brand.
10. It's Quantifiable
Search engine optimization will not avail an easier way of calculating ROI as would the paid searches. However, you can measure a lot if you invest in proper tracking and analysis. The notable challenge is trying to connect the dots when trying to understand the correlation between the different actions taken on the back end.
Nevertheless, you should understand how some actions will impact performance and growth. That is why any effective SEO aims at such essential improvements to eliminate the need or struggles of connecting the dots.
Brands want to know their past, present, and future performances and prospects in the digital space, more so when they are paid some to execute things on their behalf. What other better way of showing the success of the search engine optimizations other than researching and compiling relevant data that reflects the strides achieved via the SEO campaign?
11. SEO Brings New Opportunities To Light
Any high-quality optimization campaign will always find a way of discovering and utilizing new opportunities for businesses and brands to thrive online. It thus means that quality SEO is all about submerging the right team into everything that is the brand or client.
That is how optimizers can effectively market a brand based on the stakeholders' passion and understanding of their brand. As such, the SEO team becomes a stakeholder in the success of the brand while doing what is required for the target market to understand it.
12. Being On Page 1 Means You Are Winning the Click
According to research in the world of SEO, not appearing on the first page of search results point toward you are not killing it in organic searches. The study shows that the first three organic rankings are attributed to nearly 40% of all click-throughs. Conversely, 30% of all the results in the first two pages will not get clicked at all.
What does this mean? It implies two things:
If you are not on Page 1, that is where you must strive to be.
Users might type a search query and fail to find what they are looking for
Conclusion
Implementation of quality SEO is essential for establishing a robust online presence for brands and digital properties. It makes online marketing easier and well worth the effort. Every website's online presence heavily relies on routine search engine optimization for it to grow, remain relevant, and stay ahead of the competition.
Call us or contact us today for your free consultation. Visit our blog for more related articles on how to execute the best SEO in Houston!