The 2020's 12 Houston SEO Trends
With each passing day, new websites pop up and online competition increases. Because of this, it is a good idea to look into SEO as you revamp your content marketing strategy. To be ranked in a good spot with the most popular search engines, websites must meet certain requirements. SEO helps with the ranking of your website.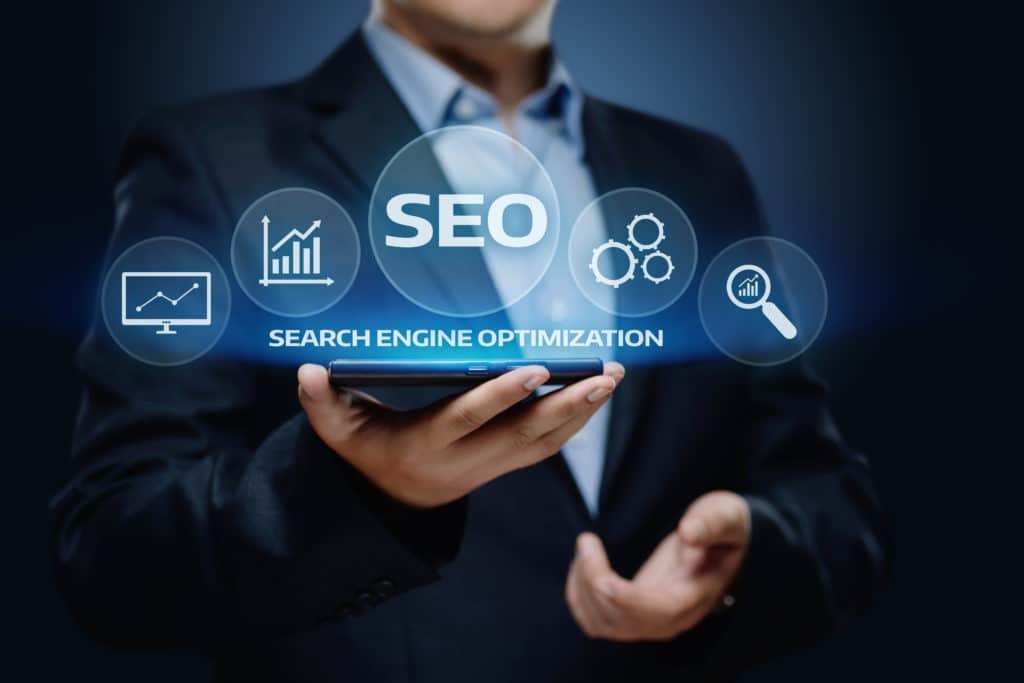 If you want to help your target audience have more success in finding your website it is important to know the latest SEO trends and update your website to help to boost your visitors.
So, let's dive into the SEO trends for 2020.
1. Influencers & SEO
While ads are one way to learn about products and services. What people really want is information that they can trust and honest reviews. One thing that has allowed consumers to get this information is influencer marketing. Research shows that people will engage with well-known people way more than they do ads. Influencer marketing is growing as media companies and digital marketers invest more and more in this successful option. The influencer marketing budget for many marketers has increased substantially.
Do you want to generate more traffic? Partnering with or hiring an influencer can help you get the results that you desire. They can even help with backlinks, which just so happen to be the top factor used when evaluating the ranking of a web page.
2. Additional Search Engines
Most people agree that Google is the internet's best search engine. This means that Google is doing all they can to improve the user experience. While Google may be one of the most talked-about search engines, that doesn't mean there aren't others out there.
3. Secure Your Website
In this day and age, safety is a major concern. While user safety isn't necessarily related to SEO, it is something your visitors will expect. If users of your website don't feel they are in a safe place, they will probably quickly leave.
You can make your site secure by enabling HTTPS protocol. This provides a secure connection that is authenticated and encrypted. HTTPS also helps keep intruders from interfering with any of your site's communications.
Google also takes safety seriously so for those who do implement HTTPS, they are likely to see at least a minor SEO boost.
Plus, it is just good business to protect the privacy of those who may want to share personal information on your website.
4. Get Clicks With Snippets
Google is constantly improving the search experience and one of its newest implementations is Featured Snippets.
You can get more visitors to your site by taking advantage of Featured Snippets by doing a few simple things. You should make sure your website has clear answers to some common questions. Google's algorithms will evaluate websites and rank them based on their quality. While it may not seem like that big of a deal, nearly 55% of Google's clicks start from their Featured Snipped feature.
Content creators can increase organic traffic by considering how to provide information for Featured Snippets.
5. Optimize Your Website For Voice Search
Mobile devices are becoming more and more popular and more people are using them to perform searches. While it wasn't too long ago that people typed words into the search engine box, which is where the term "keyword" came from, it is becoming more popular now to perform voice searches on the internet.
You can drive more organic traffic by knowing how you can optimize your site for voice search if you know how to implement conversational searches as a part of your SEO strategy.
Voice searches have changed SEO.
Since voice searches are done by asking questions using voices instead of typing keywords into the search box, things have started to change. The terms used with voice searches have become more targeted and more conversational.
This means that when voice searches are used, the search engine has to do quite a bit more work to obtain the information in which the user wants and those keywords which were short and choppy are less important.
Even if you don't use voice search, it is expected that by the year 2020, over half of the internet searches will be done with the voice. Adapting to this new trend can put you ahead above the rest in the world of SEO.
6. Videos Are Vital
Along with voice searches, videos are also becoming more widely used on the internet. Many organizations, including Google, have done studies that have shown that over half the population prefers watching videos over television. YouTube is starting to turn into the new television.
A large percentage of internet users, especially the younger crowd, prefer obtaining information, whether it is for entertainment or academic purposes, via online videos. Adding videos to your website can put boost your ratings. Just be sure that your video is high quality and can keep your viewers engaged.
Mobile web pages are growing in popularity and a website is likely to lose many users in the next few years if it fails to have a mobile version. This trend is quickly growing with no signs of slowing down in 2020. The mobile world is increasing in popularity as more and more people obtain the devices and cell phone towers are providing even better connectivity.
While mobile pages are important, technology is changing how users obtain information with their devices. A successful mobile site must grab the user's attention and be easily read as it provides the information that your visitors desire.
Your website can reach the largest possible audience by having a mobile version of your site due to the fact that more and more people are using their smartphones to search and are ditching their computers.
8. Important Ranking Factors Include Dwell & CTR
It seems like things are moving faster with each passing day. This means that internet users are expecting things to move at the speed of light. With this being the new expectation, people want information as quickly as possible and that means the click-through-rates of the email (CTR) and the length of time visitors spend on your website, also known as dwell time, is now even more important to the SEO efforts you employ.
Dwell time and CTR are important metrics since they show how satisfied the web searcher is with your sight. Paying attention to the links used to get to your site and how long users spend on your website can provide you with valuable information. It can show you if visitors are obtaining what they want and just how interesting your content may be to them.
Typically, the longer a user spends on your site, the more satisfied they are when it comes to finding the information they desire. We foresee search engines placing more emphasis on dwell time in 2020.
9. An Excellent Digital Experience Is Expected
You can have the best possible content, but if your page does not load quickly enough, none of it matters.
If a web page does not load in a matter of seconds, research shows internet users are likely to leave a page and this is a huge SEO factor that should not be ignored. While it may seem like an insignificant amount of time, just a one-second delay can equate to a large loss.
Improving the speed of your page will help with your SEO and user experience. Navigating your website should simple and logical. It is important that you use words your audience will understand. Sure, you may have a large vocabulary and find something clever, it is a good idea to consider your audience and think about what they would most appreciate.
10. Artificial Intelligence
Today, artificial intelligence (AI) is among the most important technology. It has the ability to provide consumers with personalized and unique experiences and it used by a wide range of industries.
Artificial intelligence is quite technical in how it works, but the basics of artificial intelligence are that it can learn the various characteristics that make articles that have been published either valuable or not valuable.
Also, AI is able to automatically classify web pages and use the information to rank them and does so very accurately. Many companies, including Google, are using AI technologies in a wide variety of ways.
11. Content Is King
Having high-quality content is still one of the most important things you can do to drive business. While online ads don't seem to be going anywhere, they are expected to become more expensive in the near future. And with the price you pay, there really is no guarantee that your audience will respond to the ads. Studies show that over ninety percent of ads are viewed for no longer than one second. This means nearly $40 billion was wasted in digital ads in 2017.
It's not effective to rely on ads and instead, ensuring you have high-quality content is necessary for effective SEO. Users and Google want content that is timely, helpful, and relevant. And by doing so, your efforts will pay off in higher rankings in the search engine. Typically, searchers search for answers and your website should provide the answers.
SEO is still important for business in every industry. While many people relate SEO to keywords, there is a lot more to it than just that, including optimizing content.
Google, the most popular search engine, does its best to process information the same way that consumers do and with each passing moment, they are becoming more accurate. With increasing accuracy comes new trends that will bring about changes online to make sure that users are getting the answers they want in a very short amount of time.
Please feel free to get in touch with the best SEO agency in Houston by contacting us today or giving us a call now! Visit our blog for more tips and tricks on successful SEO tactics!