7 Core Principles Of Effective Digital Marketing In Houston
Are you trying to figure out the best way to develop and deploy an effective digital marketing strategy for your business or that of a client? If you're new to the field of digital marketing, practicing techniques for yourself is an excellent way to gain experience.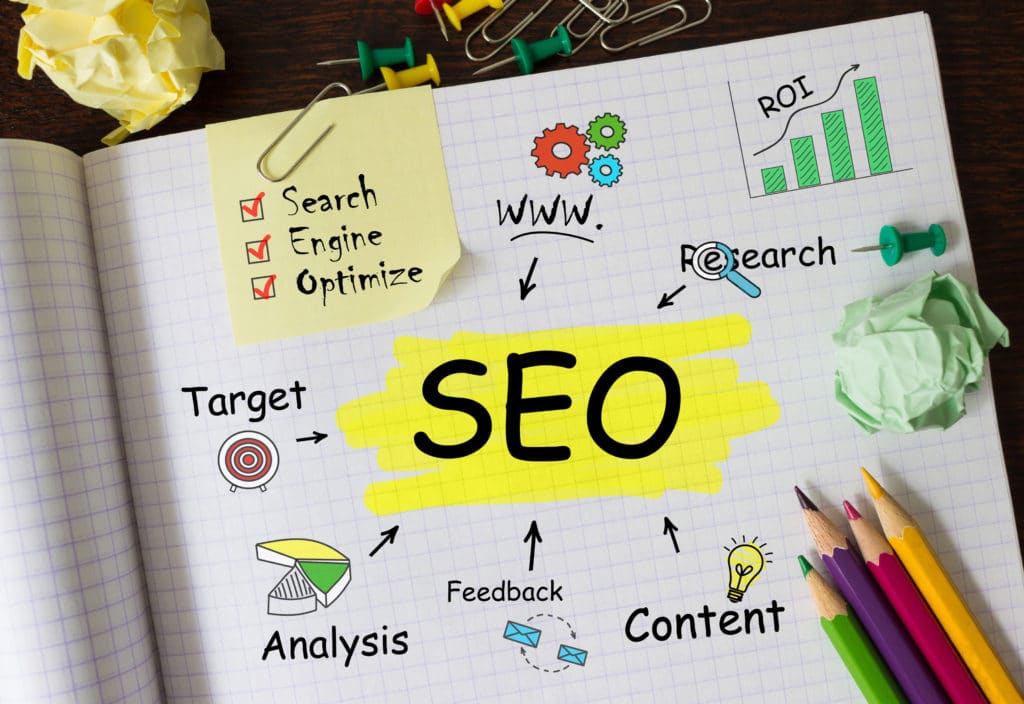 The approach you take to digital marketing will largely depend on your end goals, however, there are certainly some universal principles to keep in mind to ensure an effective strategy. If you want to learn more about successful digital marketing in 2019, check out this brief guide below to help you get started on the right track.
1. Draw Up A Realistic Framework
Prior to implementing any techniques or investing any money, you need to map out your approach. There are multiple ways to do so, such as timelines, editorial calendars, and content mapping. What's more, there are dozens of free online tools to make the job of content planning and management super streamlined.
The essential point is to set several realistic goals for your strategy, leaving room for the unpredictable. You can do this by basing your goals on a series of key performance indicators (KPIs), which are directly related to the vision you have for your business.
2. Identify Core KPIs From The Outset
What are you like at setting goals? You need to select the right metrics to center your efforts on to ensure you get the end result you want. Choosing the correct KPIs – the ones most closely linked and representative to core target areas in your business – will help to keep you on target. In addition, you will be able to clearly see which marketing actions are working and which require tweaking.
Here are some questions to ask to help you work out which KPIs to use:
How is this KPI linked to my end goal?
What is this KPI measuring?
Is what is being tracked linked to user experience? If so, how?
What level of depth will I use to monitor certain metrics and is that accounted for in my plan?
3. Learn How To Create An Effective Funnel
Those with experience in the field of traditional marketing will already be acquainted with the idea of a sales funnel. A sales funnel is simply a play-by-play outline of each step of a buyer's journey. Here is a brief breakdown of the concept with examples:
Outreach: Landing page, Facebook ads, infographics, explainer videos, content marketing, etc.
Conversion: Informational blog posts, quizzes, case studies, social media, etc.
Closing: Reviews, questionnaires, email series, etc.
Retention: Whitepapers, contents, e-mails, exclusive offers, surveys, etc.
The widest section or the beginning of the funnel is the outreach stage, where brand awareness and engagement occur. The stage is vital for capturing new traffic and re-engaging repeat visitors. The top of a sales funnels is where all the marketing happens and it needs to be highly engaging – start thinking about building relationships rather than focusing on the sale.
4. Understand How To Generate Effective Content
Effective content involves much more than Facebook ads, great blogs, and Tweets! There are many things you can do to create and distribute content more creatively. You are going to need to learn the latest methods of reaching new audiences by getting up-to-date with online technology.
To get the best results from your outreach and engagement methods, you need to be able to tell a story. Your strategy should focus on effective advertising campaigns that are not only high quality but offer value to the audience.
5. Allow For Flexibility In Your Strategic Plans
No matter what your plan is, there should be room for flexibility. Think about when you give "fake" deadlines for tasks you delegate to employees: you should take the same approach with your digital marketing plan. There should be ample room for dealing with unpredicted events and time fluctuations.
Ideally, you want to leave some "blank" spaces in your schedule and marketing timeline, which can be filled as you go. You also need to leave room for incorporating things like responding to viral articles from your competition, reacting to relevant current events, or unforeseen investments in new online tools that could alter the direction of your digital marketing plan.
6. Generate Lots Of Evergreen Content
Different forms of content serve different purposes and you need to incorporate various types when working on your business's content marketing strategy. Although it may sound complex, it's actually pretty simple if you take time to bulk content together and keep it all organized around tags and keywords.
Evergreen content is a form of unique content that can be repurposed in multiple ways across multiple channels. As a result, such content is generally not event or time relevant, but it centers around your brand's story, key offerings, and core message.
7. Visualize A Clear Path
Is your content heading in a clear direction in line with overall engagement and traffic? You need to make sure that is the case from the outset in order to progress through each stage of your marketing strategy. Be sure to track how each phase of your sales funnel is performing and seek out re-engagement techniques if you notice conversion rates fluctuating.
The ultimate goal is to develop a flexible strategy that demonstrates a clear understanding of the processes you need to follow to create SEO-friendly, highly sharable content. Along the way, you should always compare actual results against expected results so you can track how well your strategies are workings and make any required changes.
Ending Words
In order to create a successful content marketing strategy, you need a solid understanding of effective project management, which involves having a solid overall vision of your plan as well as a detailed breakdown of each stage. Content marketing strategies require a mixture of art and science to ensure they are a success.
Effective digital marketing strategies can be tough to create, but with sufficient practice, you can master techniques that work to your benefit. Keep in mind your aim should be to remove your focus form conversions and profits and instead center your efforts on the human element – your brand story, the buyer's journey, and audience engagement. If you learn how to authentically engage with your target audience, you are almost guaranteed to see success.
Please feel free to get in touch with the best SEO agency in Houston by contacting us today or giving us a call now! Visit our blog for more tips and tricks on successful SEO tactics!