Getting Your Website Noticed By Voice Searchers
When it comes to organic search results, one of the most important things to do is to incorporate Voice Search Optimization into your website. The rise of Voice Search has made this a vital strategy for online businesses. Learn how to dominate the search results with voice searches and increase local traffic. It may seem overwhelming at first, but with some basic strategies and a little bit of research, you'll be well on your way.
What is Voice Search Optimization?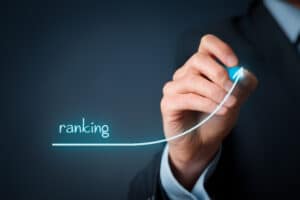 If you're interested in getting your website noticed by voice searchers, you should optimize your content using long-tail keywords. In addition to long-tail keywords, your content should also incorporate related queries. For example, voice searchers might ask questions about women's accessories, such as where they can buy new jewelry. Using tools like SEMRush and Google Trends, you can gather related keywords. Including these keywords in your content will help you tailor your voice optimization strategy. You can also use the autocomplete feature on Google to find related queries.
The next step in optimizing for voice search is to identify keywords and phrases. Remember to include question words, fillers, and industry-specific keywords. Because voice search is conversational, it's important to research traditional keywords, too, to get a better understanding of what users are searching for. Then, use those keywords to expand your keyword list. If you don't have the right keywords, you can't expect your website to show up on the first page of search results.
The Rise of Voice Search
The rise of voice search optimization has many benefits for any website. This type of search can appeal to a local audience and increase brand growth. Listed below are just some of the ways voice search optimization can benefit your business. Read on for more information!
Use long-tail keywords. These are more specific than short, generic keywords. They will help you appear in featured snippets. Also, make sure you use these keywords consistently across your website, blog posts, and My Business listing blurb. This will help you rank higher and earn featured snippets. While these tips will help you get a higher position on Google, they aren't enough to make your website rank on the first page of results.
Dominance in Search Results Using Voice Search
Dominance in Search Results Using Voice Sound isn't just about making your website sound cool. Voice search will make the way you present your search queries unique. Not only will it improve your search results, but it will make the process of searching faster. The voice search results represent websites that load quickly. If you can optimize your site for voice search, your business will gain traffic and visibility. The best SEO strategy is to adapt and change with the times.
For instance, according to a recent study, over half of the consumers now use voice to find local businesses. In fact, voice-enabled devices are now popular and make up nearly 20% of all mobile queries. To make sure your listing is visible to these users, you need to optimize your online listings and optimize your mobile marketing. And since people use voice searches in natural language, your content should answer their queries.
Boost Local Traffic Using Voice Search
You can use voice search to boost your ranking. This type of search uses natural language, and people often talk to search engines instead of typing. If you'd like to improve your ranking, you should optimize your website for voice search. You can also use conventional SEO techniques to boost your ranking. Make sure to create an online business profile to target local customers. Voice search optimization requires the use of keywords and relevant content. Here are three strategies to get started.
First, optimize your website for voice search. Google will consider the use of voice search as a ranking factor, and websites that optimize for it are more likely to appear in search results. Remember that voice-search users are looking for quick answers. Focusing on answering these questions can help your website rank higher and increase organic traffic. Voice search optimization is a vital part of modern SEO. Make sure you're ready for the change.
Boost E-Commerce Sales Using Voice Search
If you want to increase your e-commerce sales, voice search optimization is one of the best ways to do so. With this technology, people can speak their queries directly into their devices and instantly receive answers to their questions. Voice search optimization is a great way to optimize your content for voice search queries and to stay ahead of the competition. Boost your e-commerce sales using voice search optimization by enhancing the quality of your content.
The process of optimizing for voice search is similar to that used in traditional SEO. SEO focuses on making a website more visible to users and search engines, while voice-search optimization focuses on optimizing the landing pages for users' voices. Using this method, your website will be read aloud verbatim when potential customers use voice search technology to search for your product or service. By incorporating this new technology into your marketing strategy, you can expect to increase your sales and increase your customer base.
Contact us or call us today for the help you need with Voice Search Optimization to grow your business! Visit our blog for more related articles on how to execute the best digital marketing!